Nestled on the serene and captivating Isla Mujeres, Mexico, Secrets Impression stands as a testament to the epitome of opulence and exclusivity. This boutique haven redefines luxury and reimagines personalized hospitality, inviting discerning travelers to embark on an immersive journey unlike any other.
Drenched in the philosophy of Endless Privileges®, Secrets Impression goes beyond conventional extravagance to offer an elevated experience characterized by personalized services, tailored amenities, and unforgettable moments that linger long after your departure.
Embark on an Arrival of Grandeur
Begin your journey in a manner befitting of royalty as you gracefully glide across the cerulean blue expanse from Cancun aboard a private catamaran. The gentle sea breeze and the mesmerizing hues of the Caribbean serve as an enchanting prologue to the splendors that await you on Isla Mujeres.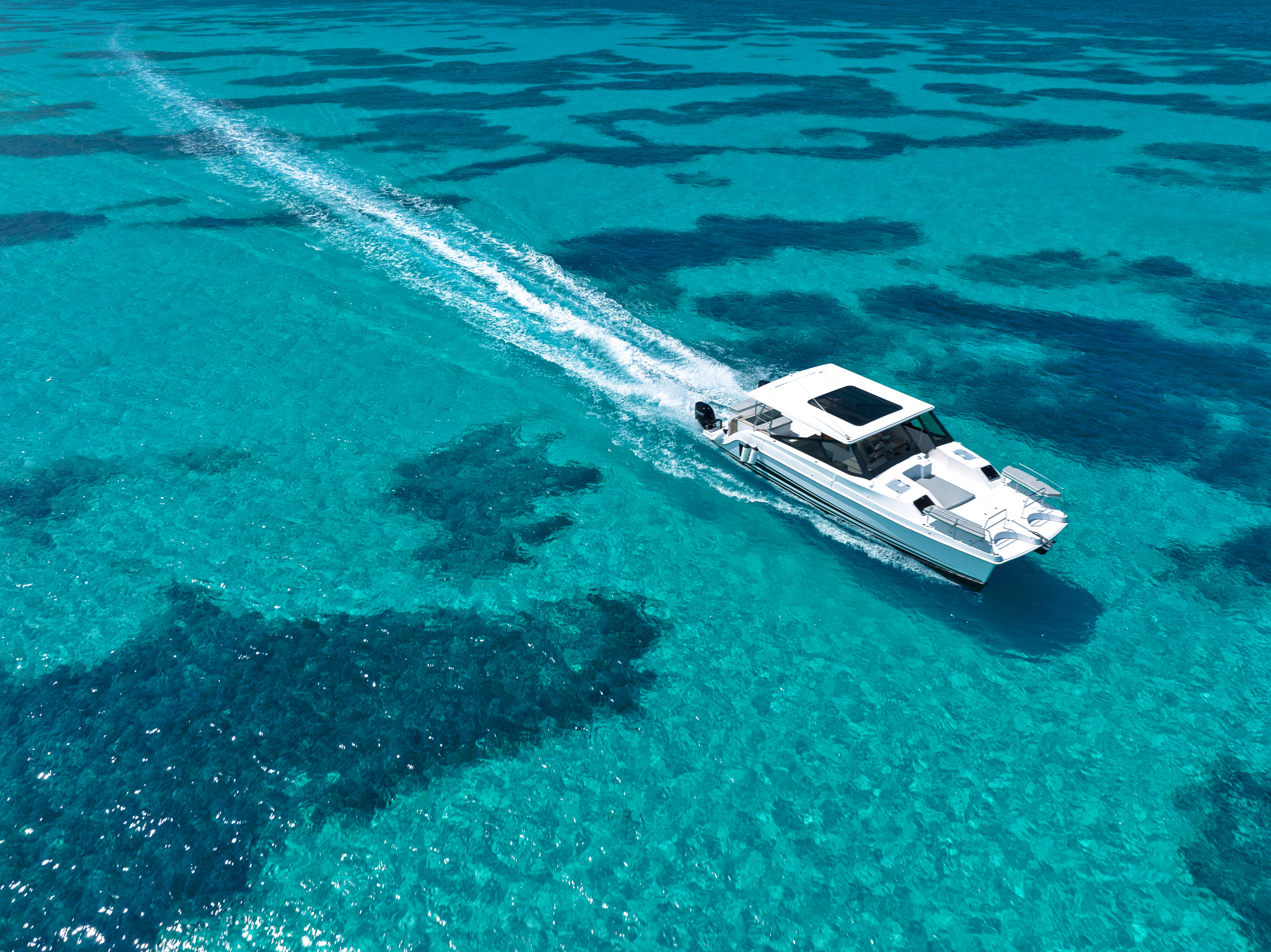 Personalized Perfection: Your Dedicated Butler
Upon arrival, immerse yourself in a world where every aspect of your stay is meticulously curated to your desires. A dedicated butler becomes your guide, attuned to your preferences and poised to cater to your every whim. From orchestrating your daily itinerary to ensuring your comfort and convenience, this personalized touch sets the stage for a truly bespoke experience.
Culinary Artistry: A Gastronomic Voyage
The culinary offerings at Secrets Impression transcend the ordinary, guided by the deft hands of world-renowned master chefs. Delight in an array of artisanal dishes that transcend mere sustenance, inviting you to embark on a gastronomic odyssey. Each plate is a masterpiece, a fusion of flavors and textures meticulously crafted to tantalize even the most discerning palate.
Exploration in Elegance: Your Personal Golf Cart Awaits
Venture forth to explore the enchanting Isla Mujeres in style and sophistication. Awaiting your command is a personal golf cart, your chariot for navigating the island's hidden gems and breathtaking vistas. Roam at your leisure, discovering local culture, pristine beaches, and vibrant markets, all while relishing the unparalleled freedom of your own private transportation.
Tranquility Redefined: The Spa Experience
For those seeking serenity, the spa at Secrets Impression beckons with the promise of rejuvenation and restoration. Immerse yourself in a sanctuary of well-being, where ancient healing techniques meld seamlessly with modern innovations. The spa's repertoire of treatments is a symphony of relaxation, catering to your body's every need and revitalizing your spirit.
Unprecedented Thrills: Tiered Infinity Pools and Waterslides
Adventure awaits those with an appetite for exhilaration. Plunge into the crystal-clear waters from the pinnacle of tiered infinity pools, an adrenaline rush unlike any other. Descend through a waterslide that seamlessly merges with the horizon, offering a thrilling transition from poolside repose to the embrace of the ocean's embrace.
Romantic Escapades: Overwater Cabanas and Sunset Spectacles
As the sun gracefully dips beneath the horizon, kindling the sky with hues of amber and rose, indulge in intimate moments that linger forever. Bask in the glow of twilight while ensconced in your private overwater cabana, an idyllic setting illuminated by the soft flicker of romantic torches. The shared experience of witnessing a mesmerizing sunset becomes a cherished memory, a testament to the enchantment of Secrets Impression.
A Commitment to Conservation: Sustainable Luxury
Secrets Impression is more than a sanctuary of indulgence; it's a steward of sustainability. The resort holds steadfast to practices that safeguard the island's natural splendor and uplift the local community. Your sojourn here leaves a positive imprint, as you contribute to the preservation of the environment and the well-being of those who call Isla Mujeres home.
In Closing: A Symphony of Splendor
Secrets Impression transcends the boundaries of luxury, crafting an experience that resonates deeply within your soul. From the moment you step foot on the island, you're embraced by a world where opulence, intimacy, and innovation converge. It's a symphony of splendor that invites you to partake in the extraordinary and create memories that will forever adorn the tapestry of your life. Your sojourn here is an invitation to embrace the allure of Secrets Impression, where every moment is a masterpiece of indulgence and inspiration.
Interested in staying at this stunning resort? Book your incredible getaway today.
https://www.wishesandwaves.com/wp-content/uploads/2023/08/SEIIM-BAR-Sharks-1A-CB.jpg
1335
2000
Cheri
https://www.wishesandwaves.com/wp-content/uploads/2019/11/ww-temp-logo-300x60.png
Cheri
2023-08-28 09:00:00
2023-08-26 13:27:54
Resort Spotlight: Secrets Impression Isla Mujeres